Draft Care Bill
The Care Act 2014 has significant implications for the adult social care workforce in England, changing the ways in which local authorities and care providers do business and varying the roles carried out by their workforces. Whilst consolidating much existing good practice in adult social care by placing many elements of this upon a statutory footing, the Act also presents considerable challenge to the sector, requiring it to behave differently in its engagement with citizens. At the heart of this enterprise is the need for cultural change that will visibly alter the adult social care landscape.
This e-learning programme will provide you with key information which will give you some knowledge and understanding of the:
basic principles and objectives and key concepts of the legislation
policy/regulations/guidance and the local authority's responsibility in this area
---
What the Care Act 2014 will mean for safeguarding - a legal view
The Care Bill will modernise the protection of vulnerable adults within a clearer legal framework than has existed since No Secrets was issued as guidance and exhortation, in 2000.
Click here for further information
The Care Bill was introduced into Parliament on 9 May 2013, and published on 10 May 2013. Factsheets have been produced to accompany the Bill
For more information click here
The Care Bill: Factsheets have been updated to reflect changes to the Bill that have been made since it was published in May 2013. There are 2 new factsheets to reflect the provisions added to the Bill on Chief Inspectors and CQC independence (factsheet 17) and Trust Special Administration (factsheet 18).

Factsheet 1: prevention, information and market shaping
Factsheet 2: who is entitled to public care and support?
Factsheet 3: assessments and eligibility
Factsheet 4: Personalising care and support planning
Factsheet 5: charging and financial assessments
Factsheet 6: care and support funding reforms
Factsheet 7: Protecting adults from abuse or neglect
Factsheet 8: the law for carers
Factsheet 9: continuity of care when moving between areas
Factsheet 10: market oversight and provider failure
Factsheet 11: transition for children to adult care and support services
Factsheet 12: single failure regime
Factsheet 13: Health and social care ratings
Factsheet 14: False or misleading information
Factsheet 15: Health Education England
Factsheet 16: Health Research Authority
Factsheet 17: Chief Inspectors and the independence of the Care Quality Commission
Factsheet 18: Trust Special Administration
---
The Care Bill Glossary
There have been a number of significant changes in employment legislation over the past year, especially regarding employment tribunals. some of these changes are outlined by the Chartered Institute of Personnel development
For more information click here
---
Changes in Patterns of Social Care Provision: 2005/6 to 2012/13
Even before the current public spending austerity programme was introduced, the adequacy of adult social care spending was an issue of concern. This report aims to quantify what changes have taken place in net local spending and provision (recipients of care) between 2005/06 and 2012/13
Change in the Patterns of Social Care Provision in England: 2005/6 to 2012/13
---
Ethical Care Charter
Islington and Southwark Councils in London are leading the way in the commissioning of homecare services, today (13 December 2013) becoming the first local authorities in the country to formally sign up to the UNISON Ethical Care Charter.
The Charter sets minimum standards to protect the dignity and quality of life for people who need homecare. It commits councils to buying homecare only from providers who give workers enough time, training and a living wage, so they can provide better quality care for thousands of service users who rely on it.
Click here for further information
---
Second reading of the Care Bill - Dec16th 2013
The Care Bill is currently being debated by MPs. The Bill will modernise the legal framework for care and support, implement the recommendations of the Dilnot report on social care funding and take forward some of the government's commitments in response to the Francis report
Briefing Care Bill House of Commons second reading Kingsfund Dec 13
---
Mental Health News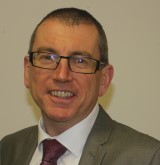 This week, the Government set out its priorities on mental health.
Responding to "priorities for essential change in mental health", SCIE chief executive, Tony Hunter, says: "We are all affected by it either personally, or through our friends and family. SCIE shares the Government's drive to improve care and support in this area. Our work focuses on groups that are often overlooked - older people, and young people moving from children's to adults' services. Depression is often undiagnosed and untreated in older people, including those in care homes. And young people can feel unsupported when they transfer to adults' mental health services."
Closing the Gap: Priorities for essential change in mental health (pdf file)